Massimo Guidolin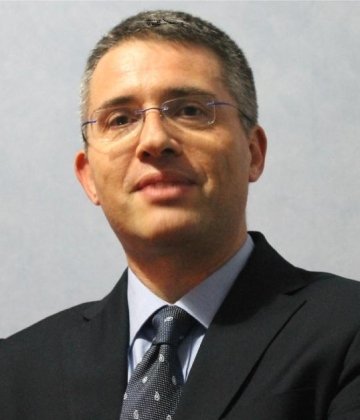 I hold a Ph.D. from University of California at San Diego (2000). Before joining Bocconi University as a full professor in 2010, I was an assistant professor at the University of Virginia, a senior economist, and then jnr. I was also a vice-president with the Federal Reserve Bank of St. Louis, and then a chaired professor of Finance at Manchester Business School.
Since 2017, I have been directing the Asset Risk Management Unit of the Baffi CAREFIN Centre with Bocconi University. 
massimo.guidolin@unibocconi.it
Research interests
I am an empiricist/applied econometrician and my research spans a number of areas, ranging from non-linear time series models (models with regimes, thresholds, and structural breaks) in finance and macroeconomics, methods and models in forecasting, dynamic portfolio choice under predictability, empirical option pricing, and asset pricing models with belief dynamics.
I am an associate editor at a variety of journals, including the Journal of Financial Econometrics (Oxford University Press), the International Journal of Forecasting (Elsevier), and the Journal of Economics Dynamics and Control (Elsevier).
I love teaching, especially when courses allow me to strike a balance between my academic research and the practical applications of quantitative methods in asset management and asset pricing.
In this respect, my compulsory Financial Econometrics 2 course (20192) and the elective Advanced Methods in Asset Pricing (20541), both taught within the MSc. Finance, provide me with great excitement to always innovate and teach methods at the frontier.
I enjoy supervising MSc. (research) theses by technically skilled students, especially when interested in academic-grade contributions to the literature.