Giacomo De Laurentis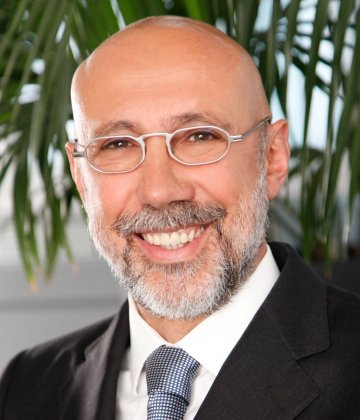 I am a full professor in the Department of Finance at Bocconi University.
I am a faculty member in the School of Management and past director of the Executive Education Custom Programs Banks Insurance and Financial Institutions Division (2012-2016), the Executive Education Open Programs Division (2006-2012), and the Financial Intermediaries and Insurance Companies' Department (1996-2006).
I am an honorary member of AIFIRM, the Associazione Italiana Financial Industry Risk Managers, and a member of their scientific committee. I am also and independent board member of the Fiditalia (Société Générale Group).
In the period between 2008 and 2019, I was an independent member of the Supervisory Board (Organismo di Vigilanza) of Standard & Poor's Credit Market Services Italy and The McGraw-Hill Companies SRL, Standard & Poor's Global Rating Europe, S&P Global Ratings Italy S.r.l, e di S&P Global Italy srl.
giacomo.delaurentis@unibocconi.it
About
De Laurentis G., Le guidelines EBA su concessione e monitoraggio dei prestiti: profili critici e implicazioni per banche e debitori, Bancaria, n.4 2021
De Laurentis G. (coordinatore scientifico), Rischio di credito 2.0 (Linee guida EBA - LOM), Position Paper n.30 AIFIRM (Associazione Italiana Financial Industry Risk Managers), 2021.
De Laurentis G., Analisi finanziaria e processi del credito dopo le linee-guida EBA, Bancaria Editrice 2021
Research interests
My research interests include the valuation of companies, financial institutions, and assets. They also include credit risk management, as well as credit processes and policies in banks and other financial institutions. I am also interested in financial analysis and financial planning, as well as the regulation of banks.
I am in charge of the following courses in the Master of Science programs at Bocconi University: Corporate Finance and Financial Markets; Credit Risk Management; Credit Risk: Management and Measurement.
I have provided executive education for board members at: Carige, Carifano, Carim, Credito Siciliano, CR di S. Miniato, Banca Popolare di Bari, Banca Popolare Pugliese, Credem, and Credito Valtellinese
I teach in English for open programs and masters programs at Bocconi University and at SDA Bocconi School of Management. I have also taught custom programs for Credit Agricole, Leaseurope, Unicredit, Zagreb School of Management, Banca Intesa, and Banco Popolare.
Executive education in Masters of SDA Bocconi:  Executive MBAs (EMBA, GEMBA, EMBAS, EMBAWE) and Executive Master in Finance.