Claudio Zara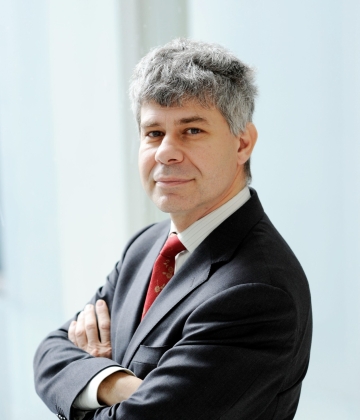 I am a Tenured Researcher and an Adjunct Professor in Financial Markets and Institutions. Member of the Managing Committee of the GREEN Research Centre at Università Bocconi and Bocconi Representative for the Ellen MacArthur Foundation.
I had taken a Master of Science in Business Administration from Bocconi University (1989) and I was a Visiting fellow first at the Research Bureau of the Warwick Business School, University of Warwick (1994), and after at the Department of Accounting and Finance of the National University of Singapore (1997). I attended the ITP - International Teachers Programme - at the London Business School (1996).
claudio.zara@unibocconi.it
Research interests
Sustainable Finance with a specific focus on Finance for the Green Business and the Circular Economy. Venture Capital, Private Equity and Entrepreneurial Finance. Corporate and Investment Banking. Financial analysis, corporate valuation and intangible assets valuation.
Selected Publications
Economia & Management
,
2012
International Journal of Wine Business Research
,
2010
Economia & Management
,
2008
Banca Impresa Società
,
2006
Economia & Management
,
2006
Finanza Marketing e Produzione
,
2006
Le problematiche finanziarie indotte dalla presenza delle aziende italiane nel Sud-est asiatico
Economia e Management, n. 4 (Luglio 1998), Etas Libri, Milano
I mercati del capitale di rischio per le piccole-medie imprese: analisi di alcune proposte
Economia e Management, n. 2 (Aprile 1994), Etas Libri, Milano
La strategia delle competenze chiave e la sua applicazione all'interno delle grandi aziende diversificate giapponesi
Economia e Management, n. 3 (Luglio 1992), Etas Libri, Milano
Un nuovo approccio metodologico per la raccolta di opinioni mediante questionario
Economia e Management, n. 14 (Maggio 1990), Mondadori, Milano
My teaching activity goes around the topics of my research interest.