Alessandro Frova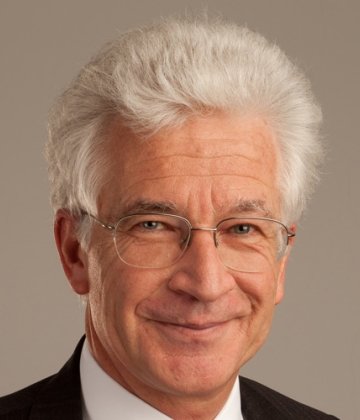 I was born on July 10th, 1954. I graduated in Economics from Università Bocconi. I did my graduate work at the London School of Economics.
I am a Full Professor of Corporate Finance. Previously I was a Full Professor of Economics and Corporate Management in the faculty of Economics at the Università degli Studi di Pavia. I collaborated with the AGCom, Autorità per le Garanzie nelle Comunicazioni, and with the Aspen Institute Italia (with reference to ICT). I am a member of the steering committee of Mercato Concorrenza e Regole (il Mulino), and I collaborate with Research Institutes and Journals in the ICMT - Information Communication and Media technology field. I am also a Co-founder of LaRete-net, a website promoting free discussion on ICMT.
sandro.frova@unibocconi.it
Research interests
Working papers
Le condizioni di sostenibilità economica/finanziaria di una NGN
Progetto ISBUL/AGCOM, WP 2.2, AGCOM 2010
Selected Publications
The corporate distress impact on the economy of the region
Corporate Turnaround, G. Brugger e P. Galbiati, McGraw Hill
Mercato Concorrenza Regole
,
2015
Curator of Italian editions (2012, 2015, 2018 and 2022) "Corporate Finance", with D. Hillier, S. Ross, R. Westerfield, J. Jaffe, B. Jordan, McGraw Hill
,
2015
Mercato Concorrenza Regole
,
2010
Mercato Concorrenza Regole
,
2008
ANIE Associazione Nazionale Telecomunicazioni, Informatica ed Elettronica di Consumo, (also e-book on http://www.key4biz.it/)
,
2006
Mercato Concorrenza Regole
,
2005
La liberalizzazione zoppa
Vita e Pensiero
Infostrutture e società dell'informazione. Investimenti, occupazione, sviluppo
Franco Angeli
Telecomunicazioni e Servizio Universale
Milano, Giuffrè Editore
Il servizio universale nelle TLC: meglio abbandonarlo?
Mercato Concorrenza e Regole, n. 3, Bologna, il Mulino
La catena del valore nell'industria delle comunicazioni in Italia
Edizioni Il Sole 24 Ore
Le caratteristiche dell'industria europea
SIPI (4 volumi 1990, 1991, 1993, 1996; with others authors
Pianificazione
Trattato di economia delle aziende industriali, Milano, EGEA
Competitività reale e apparente
Milano, Giuffrè
L'integrazione verticale nell'economia delle imprese industriali
Milano, Giuffrè