Stefano Zorzoli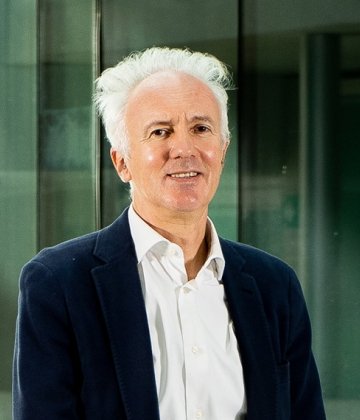 I am an Associate Professor of Financial Markets and Institutions at Bocconi University. I earned a degree in Business Administration from Bocconi University in 1984.
stefano.zorzoli@unibocconi.it
Research interests
My research interest includes: accounting and financial statement analysis of banks and financial institutions; internal controls and control functions in banks and financial institutions; and laws and regulations in financial markets.
Selected Publications
Manuale del Private Banker
,
2013
Il bilancio della banca. Schemi, principi contabili, analisi dei rischi
,
2011
Economia e gestione della banca e dell'assicurazione
,
2009
Manuale del Private Banker
,
2007
IAS-IFRS e imprese bancarie
,
2005
Gli aspetti contabili e fiscali
Securitization e crediti in sofferenza. Problemi gestionali, contabili e normativi nella recente esperienza italiana, Roma, Bancaria Editrice
La tassazione degli organismi di investimento collettivo del risparmio: profili di convenienza comparata per l'investitore italiano
NEWFIN, Centro Studi sull'Innovazione Finanziaria, Università Bocconi, paper n. 2
Le soluzioni esogene alle crisi bancarie
Le crisi bancarie, Milano, EGEA
Titoli e partecipazioni nel nuovo bilancio bancario
Il nuovo bilancio delle banche, Milano, Egea
I currently teach the following undergraduate courses: Financial Markets and Institutions, Management of Financial Institutions, and Law and Economics of Financial Markets. I also teach a graduate course: Accounting and Financial Statement Analysis of Banks and Financial Institutions.