Stefano Salvatori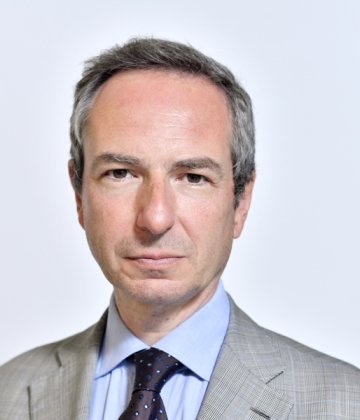 I was born on June 11, 1962. I have a degree in Business Administration from the University of Bocconi. I am a researcher with tenure in Corporate Finance. I am also a senior faculty member in the SDA Bocconi Corporate Finance and Real Estate Department.
stefano.salvatori@sdabocconi.it
Research interests
My research interests include cash management, working capital management, capital budgeting, financial structure, corporate valuation, and corporate governance.
Selected Publications
Euro al via: gli effetti sull'area finanza
Amministrazione e Finanza, n. 10, Milano, Ipsoa
Il calcio in borsa: è gol?
Amministrazione e Finanza, n. 11, Milano, Ipsoa
Gestire la tesoreria in un'azienda moderna: managerialità più che tecnicismo
Economia & Management, n. 5, Milano, Etas
Corporate Governance in Italy: An Empirical Analysis of the Compliance with the Code of Preda
Transition Studies Review, vol. 10-2/03, n. 34
L'integrazione dei concetti di sistema di rilevazione, sistema informativo e sistema di controllo con riferimento alla gestione della liquidità plurivalutaria di un gruppo industriale
AA.VV., Scritti in onore del Prof. Carlo Masini, Milano, EGEA
La tesoreria accentrata
Amministrazione e Finanza Serie Oro, n. 4, Milano, Ipsoa